What do you need to open an account at Taptap Send?
Creating an account at Taptap Send to send money abroad from the UAE is safe and secure; we follow all the local regulations and requirements.
You will need:
an active UAE mobile number
A UAE bank account with online banking access
a valid Emirates ID
a valid UAE Proof of Address (utility bill, bank statement, tenancy agreement, employment letter)
You need to be physically located in the UAE to create an account with Taptap Send.
Where can you send money to?
You can send money to many countries across Asia, Africa and South America, with more coming soon. Open the app and review the list from the main page or directly on our website!
What is the maximum amount you can send?
The maximum amount you can send via Taptap Send for a single transaction is AED 8,500.
We also have rolling limits applicable every 30, 90 or 365 days. You can read more about them in our article

Fixed sending limits

.
How can you make payment?
You can transfer money via your UAE bank account. You will simply need to verify your bank account via our app by entering your internet banking credentials. Once you have linked your bank account, you will be able to make payments. Please note that it is mandatory that you go through a cooling period, after linking your account. This period varies depending on your bank and may take from 5 minutes up to 24 hours. As soon as the period is over, you will be notified.
When sending a transfer, you will always have to authenticate your payment for security reasons. This authentication will depend on what your bank requires. It may include:
a one-time password
a challenge question
selection of the account
How much do you pay to send?
We will simply charge a small % of the exchange rate and will not charge any extra fees.
How can you verify your account?
You will have to verify your account before being able to send a transfer.
Follow the verification process from the sign-up flow. You will need your Emirates ID so that we can authenticate your account.
Here is how it looks: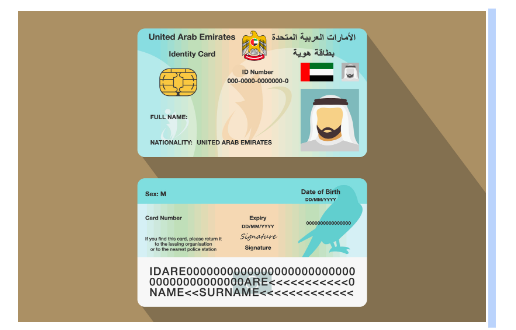 How can you verify your address?
As per local regulations, we need to verify your residential address. You will need to send us an acceptable proof of address document in your name. Our teams will review it and may request additional information if required.
We accept:
all sorts of utility bills (electricity, gas, internet)
bank statements
tenancy agreement / Ejari
employment letter
The document must:
display your full name and address
not be older than 6 months (make sure the date is visible)
All documents can be sent to us by email to support@taptapsend.com
How can you contact us?
By phone
+971 800 03 212 18
You can be assisted every day from 9am to 9pm local time.
Our team will be glad to assist you in English.
By email
From your registered email address, you can send us an email at support@taptapsend.com
You can also visit our Support section in the app for more options.
How can you make a complaint?
We will always aim to provide you with the best service and product but if you want to raise a specific complaint or concern, you can email us at uaecomplaints@taptapsend.com. We will review and assist you promptly.