How can you send money to Pakistan?
You can send bank transfers to 32 participating banks.
To see a list of all the banks we serve, please open our app and start the flow as if you were sending a transfer: select the amount, the name of the person you want to send to, then select "Bank Account" and click on the dropdown menu to choose the bank.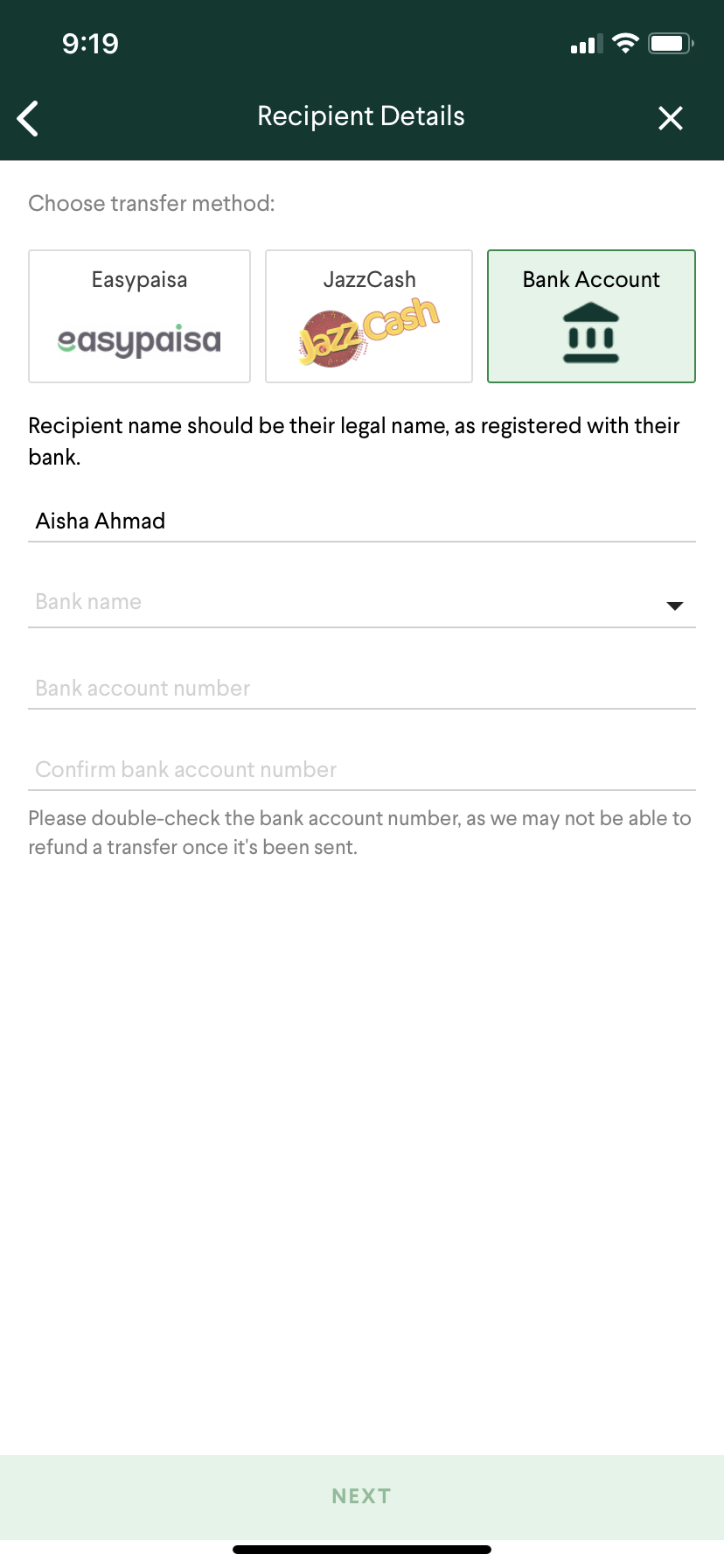 How much will you pay to send to Pakistan?
We will simply charge a small % on the exchange rate and will not charge any extra fees at all.
How fast are bank transfers to Pakistan?
90% of our transfers take less than 5 minutes to be credited to your recipients' bank account! That includes evenings and weekends too!
If you sent money to the wrong person or to the wrong number, what can you do?
We cannot modify any bank transfers, so please make sure everything is correct before validating your transfer.