Following recent changes introduced by Poste Italiane, you will be required to validate every online purchase you make on the Poste Italiane portal or app.
What you will need to do:
You will need to register on the

poste.it

website;

Link a phone number to your Postepay card;

Download the Postepay App to your smartphone or update it to the latest version available on the IOS Store or Google Play Store
Registration on the Poste.it website
You will have to create your account (Area privati) on poste.it website and create your PosteID (a unique password for all the services offered by the Poste) here.
For each online purchase, you will be asked to enter: your card details, the OTP (one-time password), which will be sent to the mobile phone number associated with your Postepay card, and your password in order to access the poste.it website.
Download the App
Please note that you will need to enable your Postepay card in the App.
Linking your mobile number to the card
You can do this at a local post office with a valid ID card and your codice fiscale. To find your nearest post office, click

here

.

Alternatively, you can go to a Post Office Cash machine and select 'Sicurezza internet', "Servizi", and then"Opzioni" in order to link your mobile number to your card.
How to check if your card is activated for online transactions
From the main screen of the Postpay app, click on the option "IMPOSTAZIONI CARTA" which translates as "CARD SETTINGS".

Scroll down and you should see the option to "ACQUISTI ONLINE", which translates as Online Purchases. Make sure this option is enabled.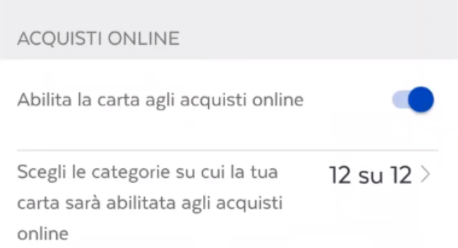 In order to select the various categories in which your card will be enabled for online purchases, click on the option "

scegli le categorie su cui la tua carta sarà abilitata agli acquisti online

" and make sure to select the categories in which you make purchases.
How to authorise Taptap Send transactions in the Postepay app
If you make a transaction, you will receive a message from Postepay telling you to finalise the transaction directly on your app.
You will need to enter the Postepay app by entering your "

Username

" and "

Password

".

Once logged into the app, click on the bell-shaped icon in the top right corner

3. You should now select the "Notifiche" option and should see this message "PAGAMENTO E-COMMERCE" with the date and time of the transaction.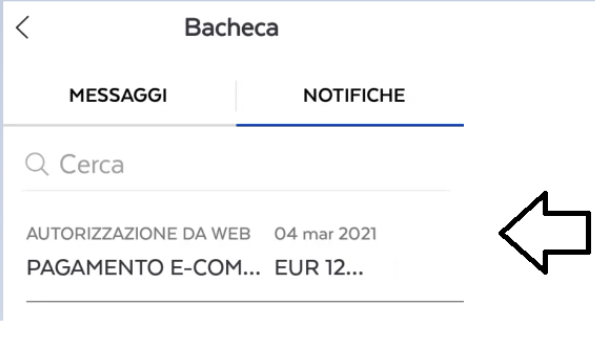 4. You should now see your transaction, so click on the "Autorizza" button. By clicking on it you authorise the transaction.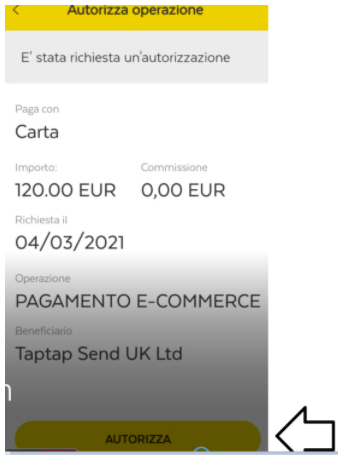 5. Finally, you will be asked to enter your CODICE POSTE ID and confirm it. You will then receive a message that confirms that the authorisation has been granted.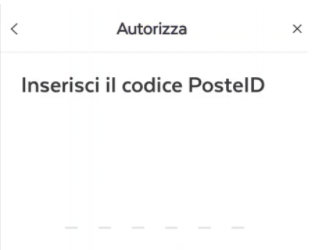 Trademarks, trade names, and logos displayed are registered trademarks of their respective owners. No affiliation or endorsement of Taptap Send should be implied.