When you have had a successful transfer, you can initiate it again very simply by clicking on the "Resend" button. This allows you to send the same amount to the same recipient, without having to re-enter all the details.
If the conditions (including exchange rates) of your previous transfers have changed, this will be clearly mentioned to you. You will always be able to edit the details of the transfer.
You will still have to confirm the transaction with your password, to ensure account security.
If you are sending to a mobile money wallet, you will also be able to automatically add the cashout fees again.
We are always working hard to make it easier to send money with Taptap Send. Let us know if you have any questions or suggestions -- we are very happy to assist you!
Check the following screenshots if you want to see exactly how it's offered in the app:
Select a transfer that was successful and click on "send again".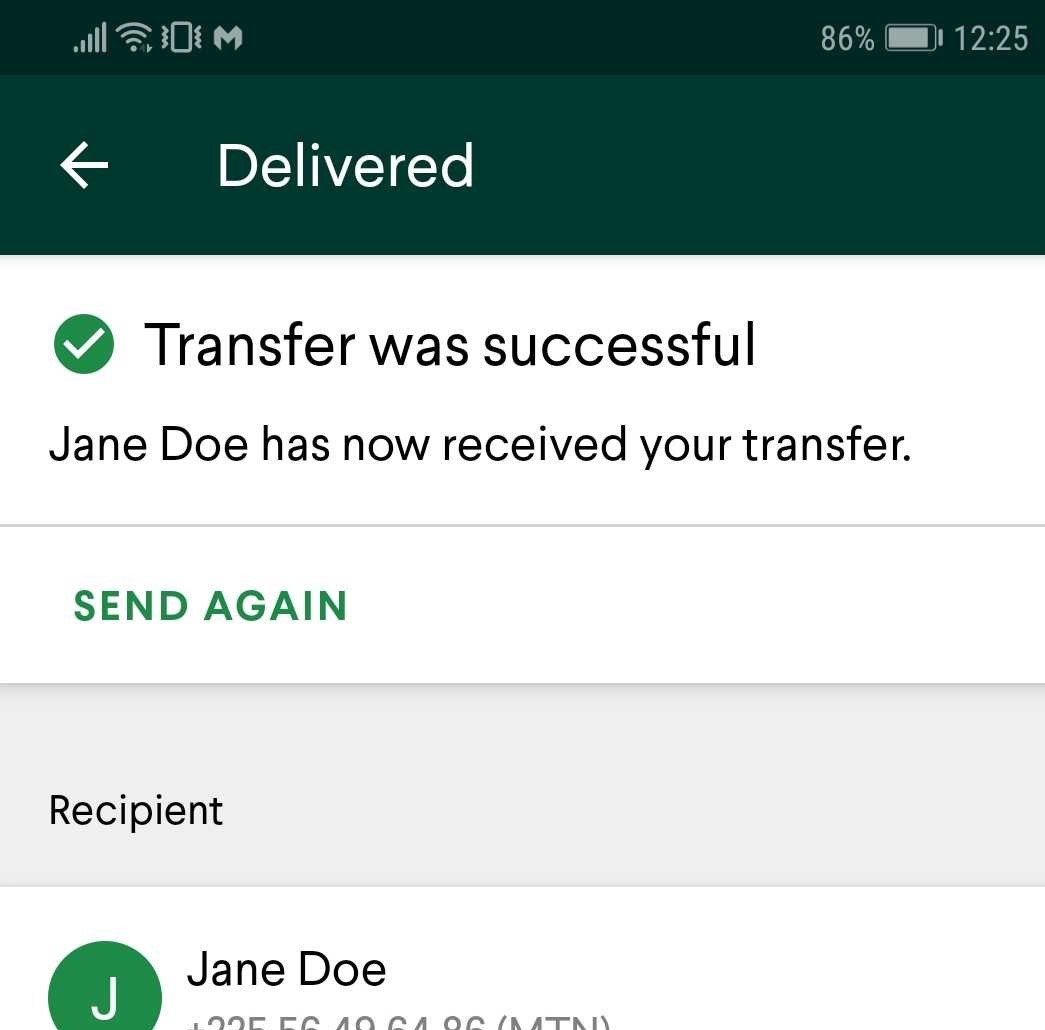 Please review as we still offer the opportunity to edit some details if needed.